Ben Summers joins this year's London edition of The Other Art Fair, Kings Cross from June 30th – July 3rd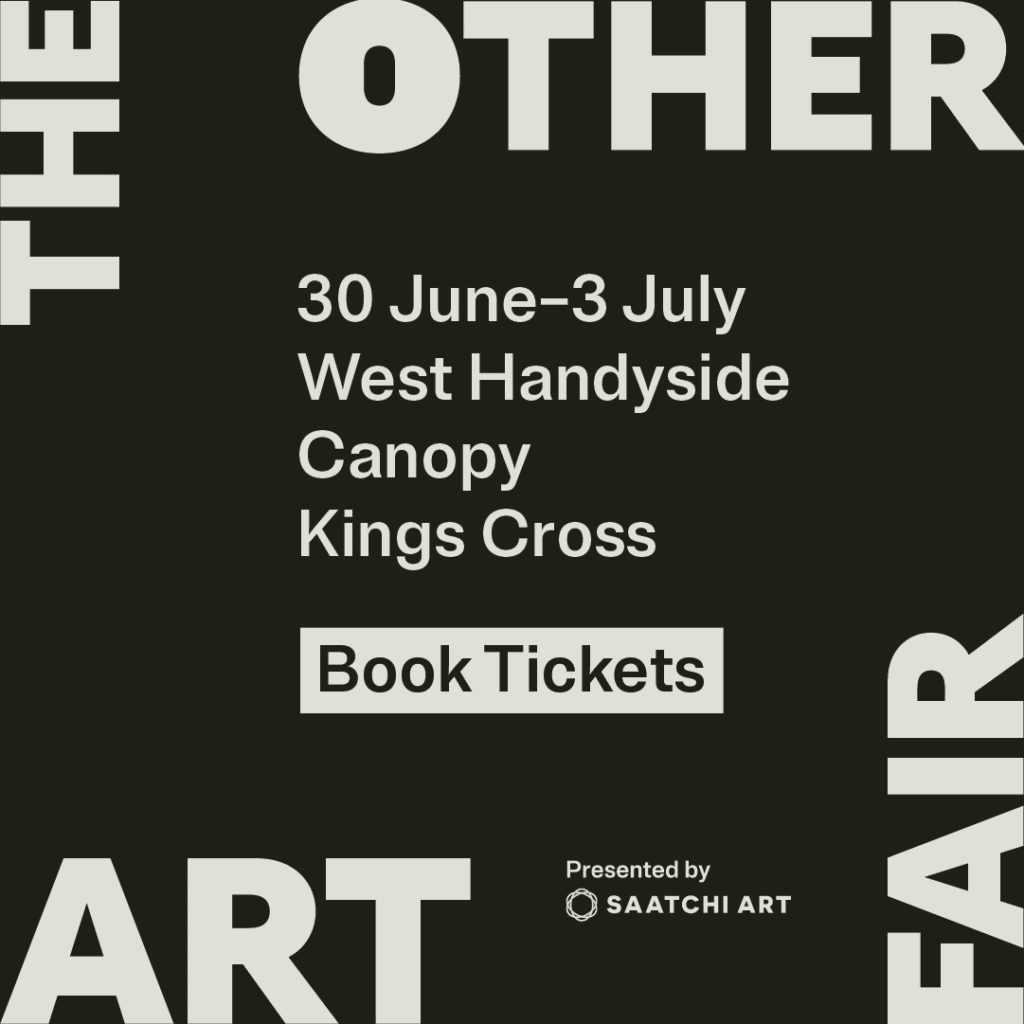 ART REFRAMED
30 JUNE – 3 JULY | WEST HANDYSIDE CANOPY, KING'S CROSS
(Official Other Art Fair text)

"When the art world as you knew it went one way, we went the other. Where elitism is the norm, we dared to deviate. Art isn't confined to convention or rule, and how you enjoy it shouldn't be either. Forget the typical, white-walled experience. You won't find VIP ropes outside our door.
Here, art is for everyone. We've created something different, and we want you to experience it. We combine original yet affordable works from 110 independent artists with immersive installations, performances, DJs – and a fully stocked bar.
So why not do something impulsive, get excited, and revel in creativity? You belong here"
---
We land in June already, and with a steady stream of events, festivals, and life as we knew it (or know it) kicking back into action. The Other Art Fair also lands in one of my oddly favorite parts of London. It's still bizarre to think that the granary square site (or behind it) was once a hinterland of warehouses, storage facilities, dead ends, yellow street lamps, and cavernous nightclubs. Now streams of creativity and business collide, journies end, and also begin.
Taking place under the historic West Handyside Canopy space, just beyond Coal Drops Yard, I'll join approximately 120 artists filling the purpose-designed space to display new works from the last few months. There are also DJs, drinks, performances, discussions, and other events taking place across the weekend.
OPENING TIMES:
Thursday 30 June 4-10PM (Private view)
Friday 1 July 1-9PM
Saturday 2 July 11AM – 7PM
Sunday 3 July 11AM – 6PM
You can enjoy 50% off any of the fair day tickets, including the private view. Purchase your tickets below and remember to use "OTHER50" at ticket level.
So see you there! or somewhere, very soon.