New "Antibodies" works in this years ING Discerning Eye:
Been a fair old while since contributing some art in an open call show. This November (we're already in November?) I've two drawings from my "Antibodies" series featuring in the show. These are, eventually a long series of interlocking drawings (although there are still about 30 of them still to make) in response to the last two years. In part, personal, experiences from the pandemic and in part observing (in pencil form), climatic/ environmental events. The colour palette in these is more limited, stark even. Just sticking to the natural range of graphite and combining it with orange and a kind of grey-blue, which I can't quite put my finger on. Show and event blurb below. Book a ticket here!
View more of this series soon in my Galleries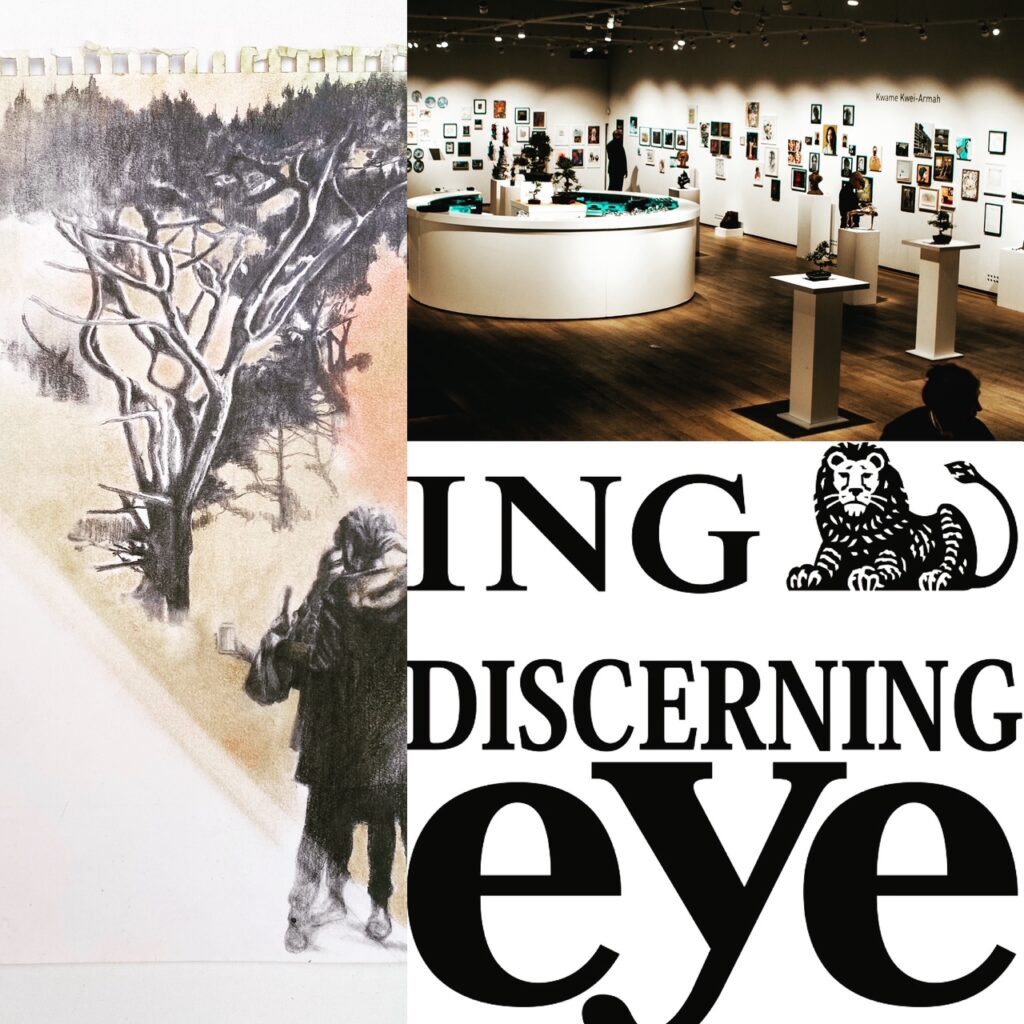 "The ING Discerning Eye Exhibition is proud to launch its 2021 edition, celebrating the very best in contemporary British art. This year, over 500 exceptional artworks will be accessible through the new hybrid format, both at the Mall Galleries and online.

Now in its 30 th year, the ING Discerning Eye is one of London's must-see shows in the autumn. The ING Discerning Eye 2021 received more entries than ever before: 7,500 works from artists across the UK.

The 2021 selectors, Russell Tovey, Adelaide Damoah, Anna Brady, Peter Brown NEAC, Roland Cowan and Tony Humphreys, went through the open submissions to handpick their shortlist. More than half of the works exhibited, 288 in total, came through the call for entries. In addition, the selectors invited emerging and established artists they admire to show their work"
All artworks will be available for sale and collectors are invited to browse pieces by established names, discover the next generation of UK-based artists, and buy their favourite artworks via www.ingdeexhibition.org.
Key dates:

9 November 2021: ING Preview Night
10 November 2021: Discerning Eye Chair's Private View
11 November 2021: Artists' Private View
12 November 2021: Exhibition opens to the public and online awards ceremony
21 November 2021: Exhibition closes